Model CTR.U manufactured by Airam
Zigbee ID: ZBT-Remote-EU-DIMV1A2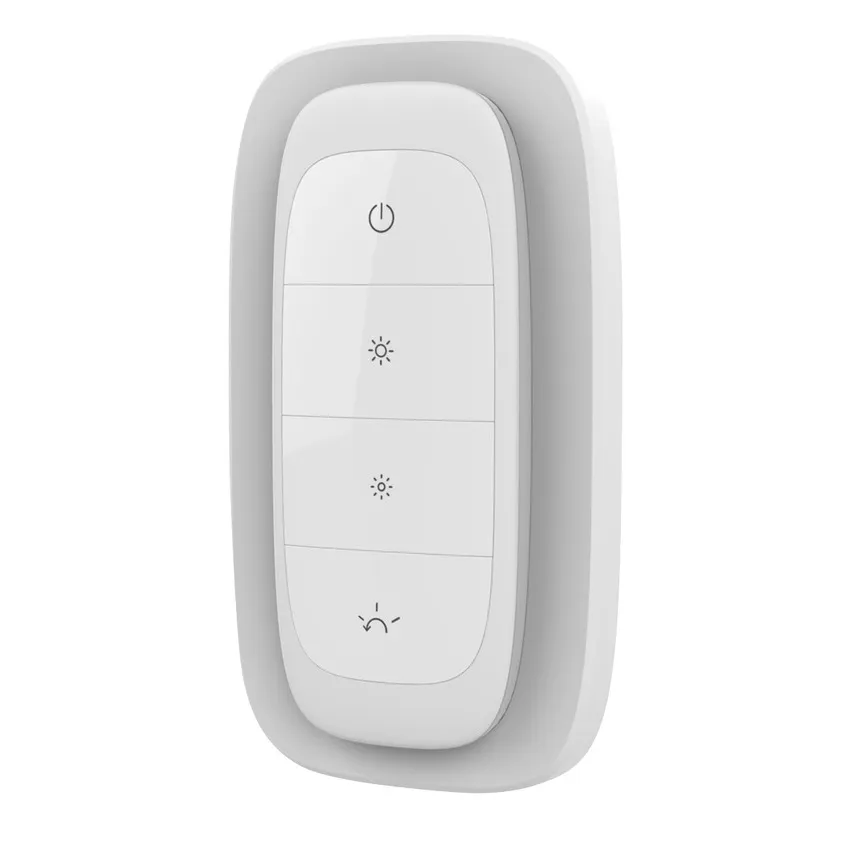 Supports:
click/hold/release
brightness up/down
Confirmed working with
If the device is following Zigbee standards it is possible it will work with other gateway solutions, it is just not confirmed as working yet!
Pairing
Hold small reset button pressed (located under battery cover on the backside of remote) for 4 seconds and device will reset and will attempt to join network. Keep clicking any button on the frontside of the device to keep device awake while pairing. You should be clicking every two seconds until pairing is complete.
Device seems to join network also when it is paired directly to Airam bulb (which is joined to network already) (https://www.zigbee2mqtt.io/devices/4713407.html) by keeping ON and DIM buttons pressed while holding remote within 5 centimeters away from Airam bulb.