frient Air Quality Sensor
Model AQSZB-110 manufactured by Develco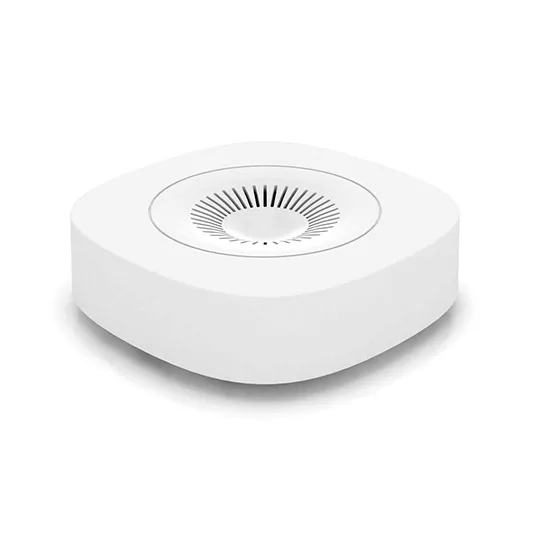 Supports:
air quality
battery
humidity
temperature
voc
Product Code:
20204000
5713594002392
Confirmed working with
If the device is following Zigbee standards it is possible it will work with other gateway solutions, it is just not confirmed as working yet!
Pairing
Press and hold the button under the plastic cover for 15 seconds to start the pairing process. The light will flash once at 5 seconds, twice at 10 seconds and will flash rapidly at 15 seconds at which point you can release.