zoe - Zigbee Radio for Raspberry Pi
Model zoe manufactured by Electrolama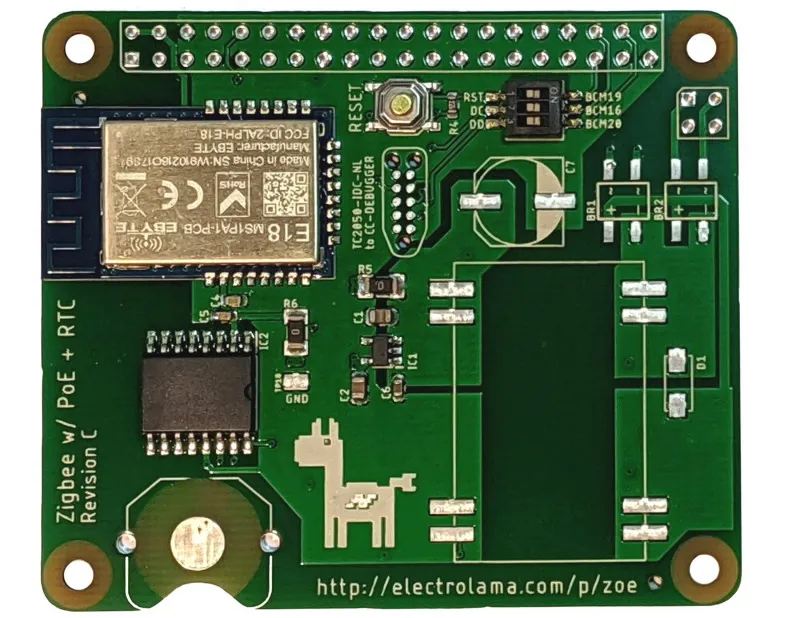 Confirmed working with
If the device is following Zigbee standards it is possible it will work with other gateway solutions, it is just not confirmed as working yet!
zoe is a 802.15.4/Zigbee development board designed to be used alongside a Raspberry Pi. It follows the Raspberry Pi HAT Mechanical specification but it does not have the ID EEPROM therefore it is not technically a HAT.
No external programmer is required for flashing the Zigbee module thanks to flash-cc2531, a bitbanged implementation of the Chipcon programming protocol.