Model E1603 manufactured by IKEA
Zigbee ID: TRADFRI control outlet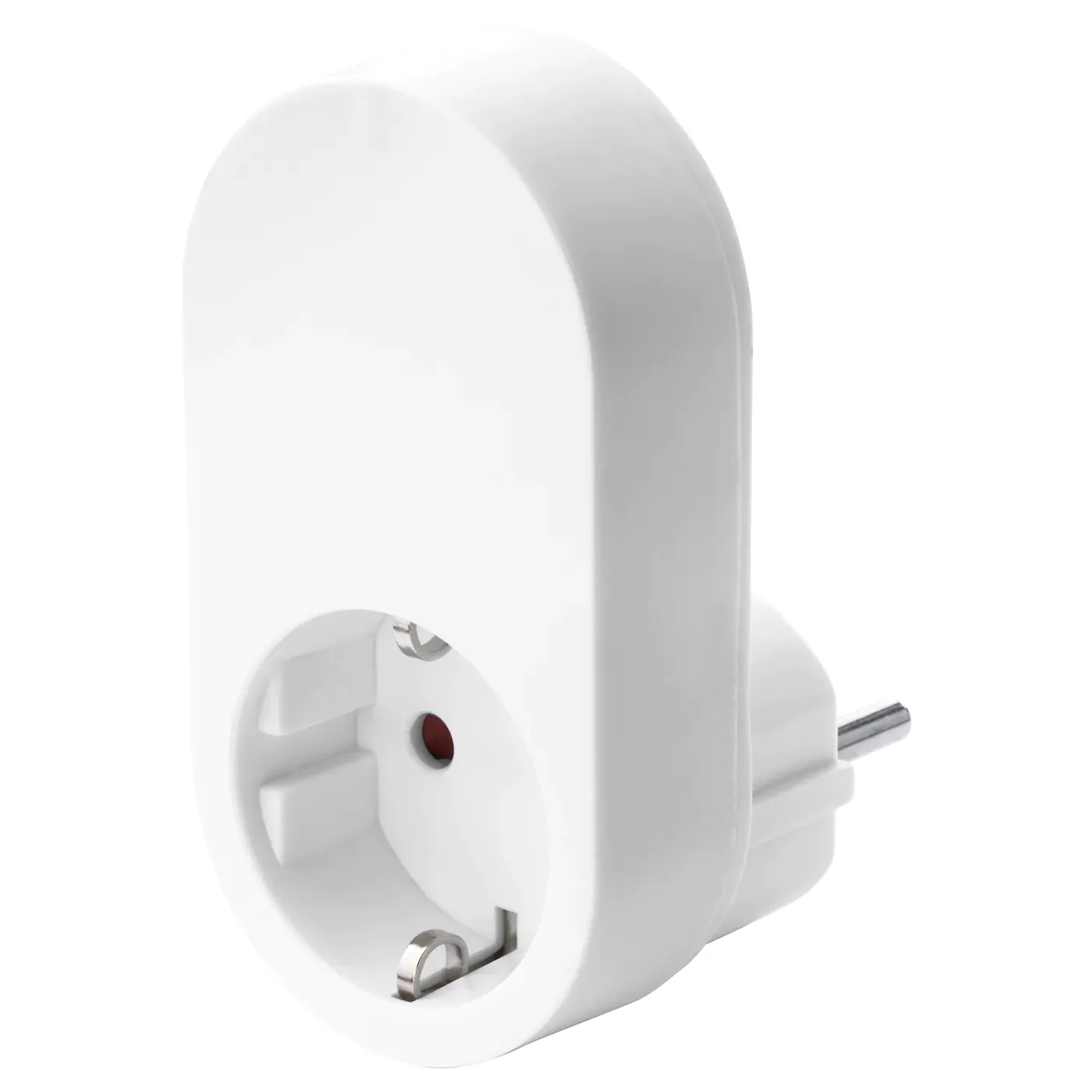 Confirmed working with
If the device is following Zigbee standards it is possible it will work with other gateway solutions, it is just not confirmed as working yet!
OTA Updates
This device supports OTA updates. For more information see your gateway's software documentation.
Includes models:
The TRADFRI control outlet also acts as a Zigbee router.
Pairing
To factory reset the TRADFRI control outlet, press and hold the reset button (pinhole underneath the light, located at the top (bottom if UK) of the outlet) with a paperclip until the white light starts fading. Hold onto the button for a few more seconds, then release. After this, the outlet will automatically connect.