Model RES005 manufactured by KMPCIL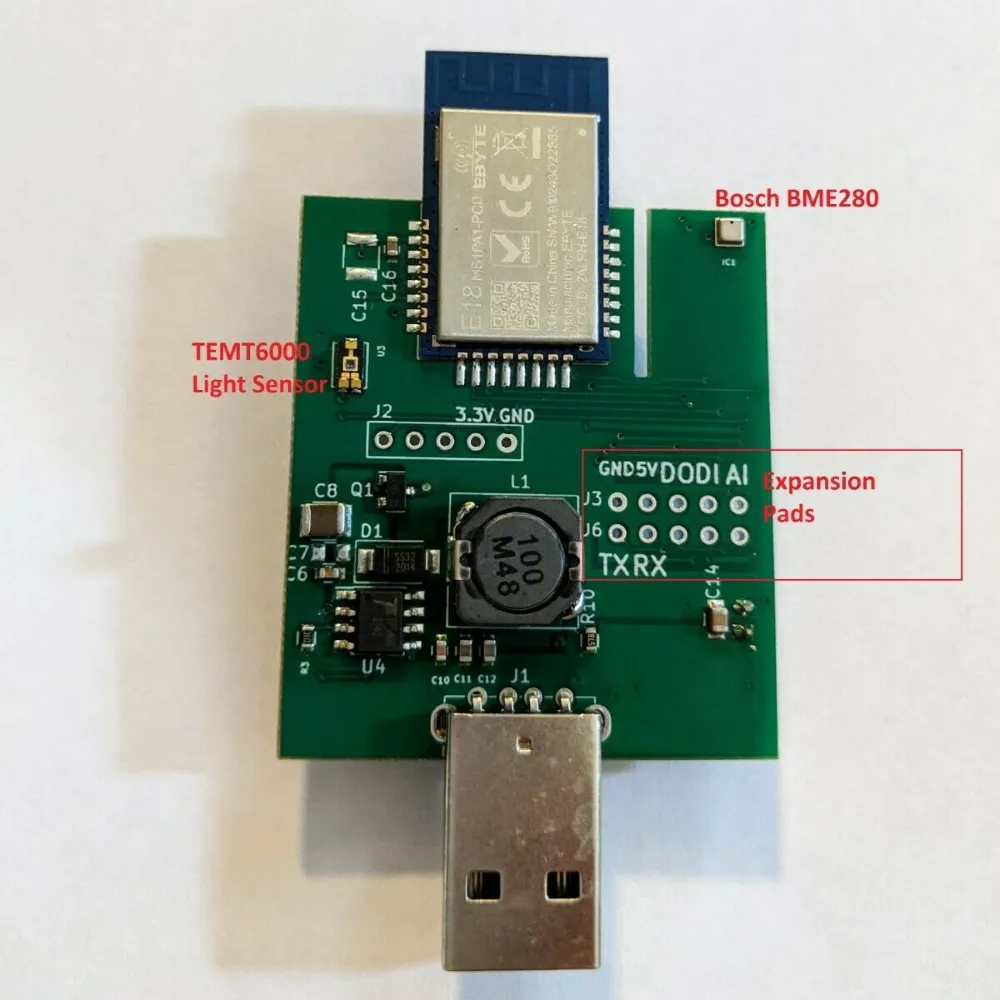 Supports:
humidity
illuminance
occupancy
pressure
switch
temperature
battery
Confirmed working with
If the device is following Zigbee standards it is possible it will work with other gateway solutions, it is just not confirmed as working yet!
Requires 5V 1A DC USB2 power supply.
Extended range Zigbee radio with additional dedicated power amplifier IC.
Work as a Zigbee repeater enhancing the coverage of existing Zigbee mesh.
Built in 1s 3.7V LIPO/LI-ion battery back up support. Battery is not included.
One digital input, digital output and analog input expansion.
Serial port expansion. The sensor can be used with Arduino as Thingshield replacement. Arduino is not included.
Out of the box, there is no coding required to connect the sensor to your favorite hubs. If you like to expand the sensor with Arduino, there may be some custom code for the Arduino side need to be written.