Smart+ Classic E27 Dimmable
Model OSR 5816510 manufactured by OSRAM
Zigbee ID: Classic A60 W clear - LIGHTIFY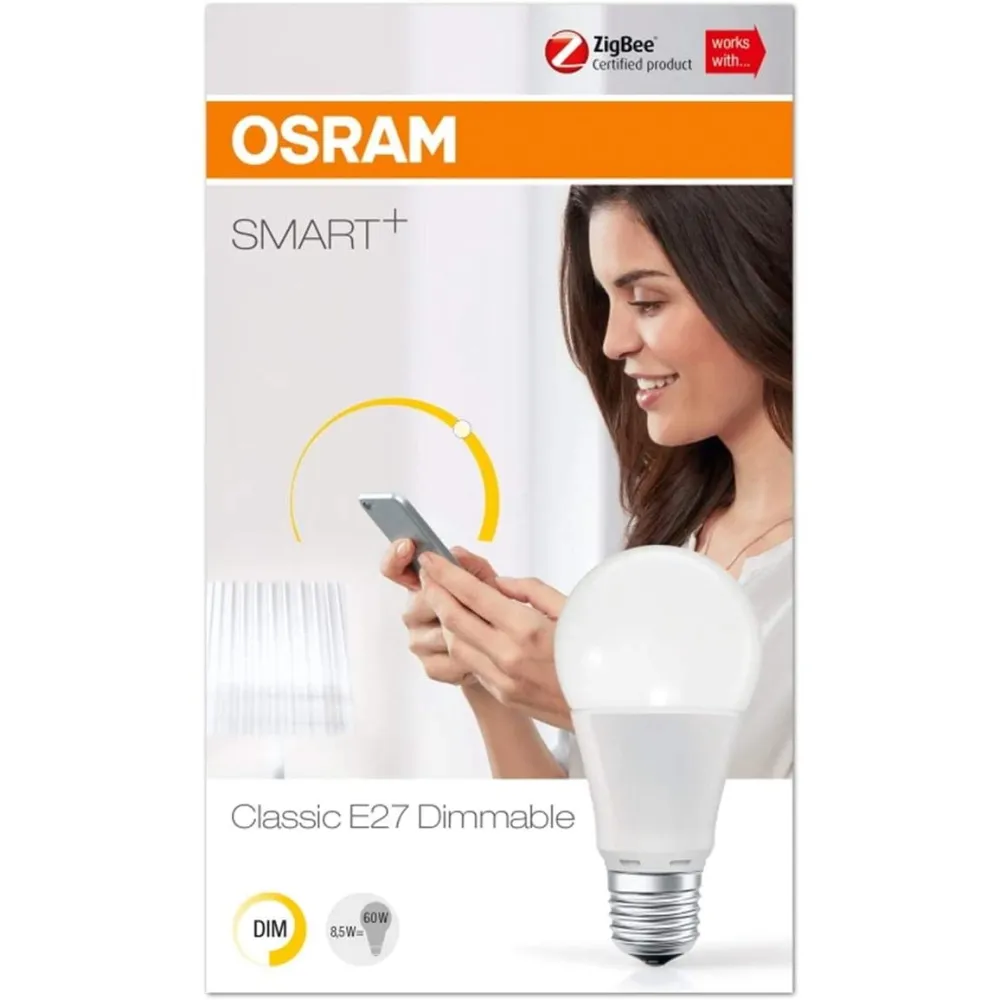 Product Code:
4058075816510
Confirmed working with
If the device is following Zigbee standards it is possible it will work with other gateway solutions, it is just not confirmed as working yet!
Pairing Instructions
On first power up the lamp is in pairing mode and should be able to join. To reset, turn off for 5s, then turn on for 5 seconds 5 times. The lamp will blink three times.
OTA Updates
This device supports OTA updates. For more information see your gateway's software documentation.