Model AC0251x00NJ manufactured by OSRAM
Zigbee ID: Lightify Switch Mini | Lightify Switch Mini blue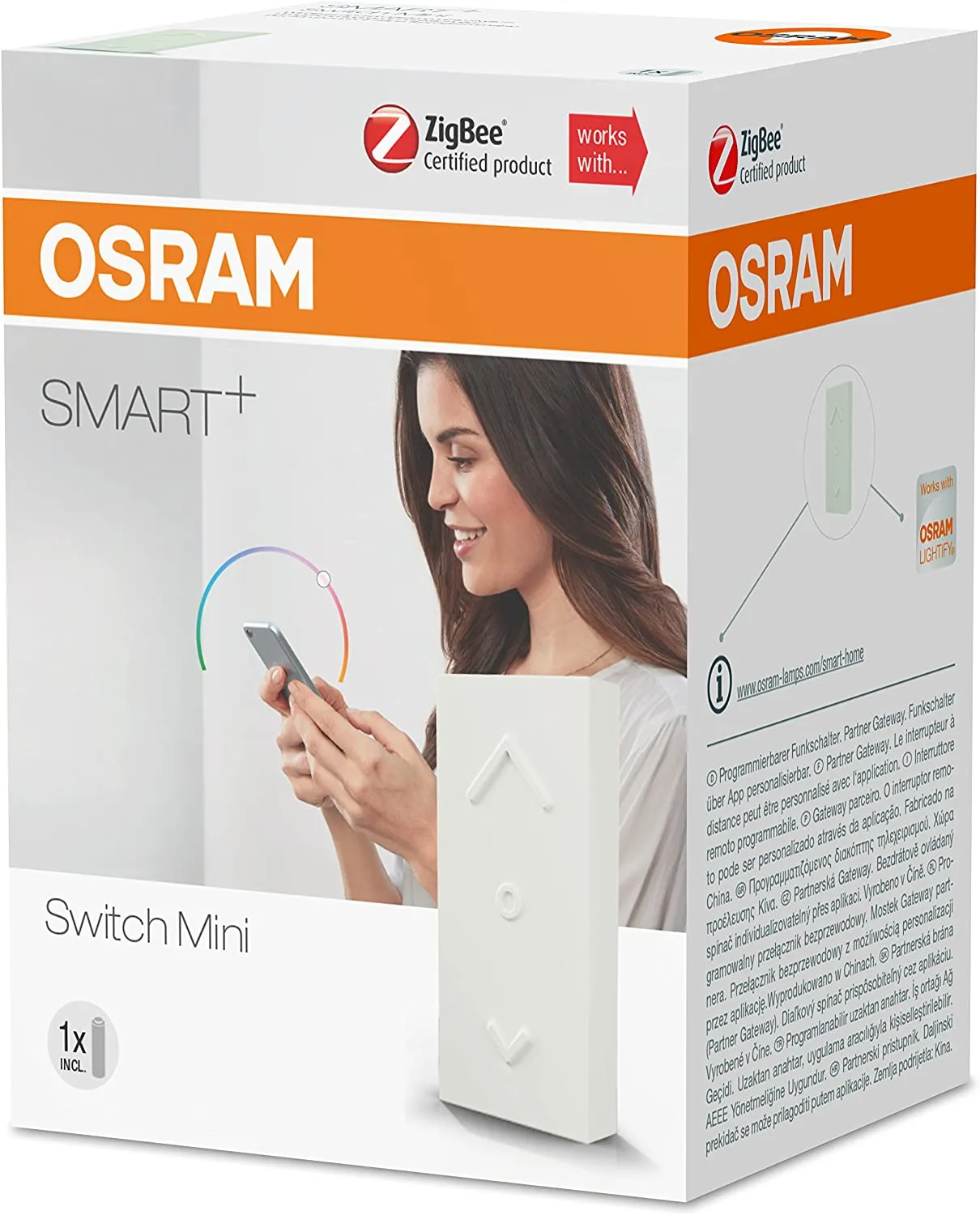 Supports:
battery percentage
action
Product Code:
4058075816473
4058075051935
4058075051973
4058075051959
Confirmed working with
If the device is following Zigbee standards it is possible it will work with other gateway solutions, it is just not confirmed as working yet!
OTA Updates
This device supports OTA updates. For more information see your gateway's software documentation.
AC0251100NJ SMART Switch Mini White
AC0251400NJ SMART Switch Mini Black
AC0251600NJ SMART Switch Mini Grey
AC0251700NJ SMART Switch Mini Blue
Pairing
For the OSRAM Smart+ Switch Mini (AC0251100NJ/AC0251700NJ) hold the Middle and Arrow Down Buttons for 10 Seconds to Reset the Device. Hold the Middle and Arrow Up Buttons for 3 Seconds to connect. If the Switch is connected hold Middle and Arrow Up Buttons for 3 Seconds to disconnect.