Model TUBE013 manufactured by Tube's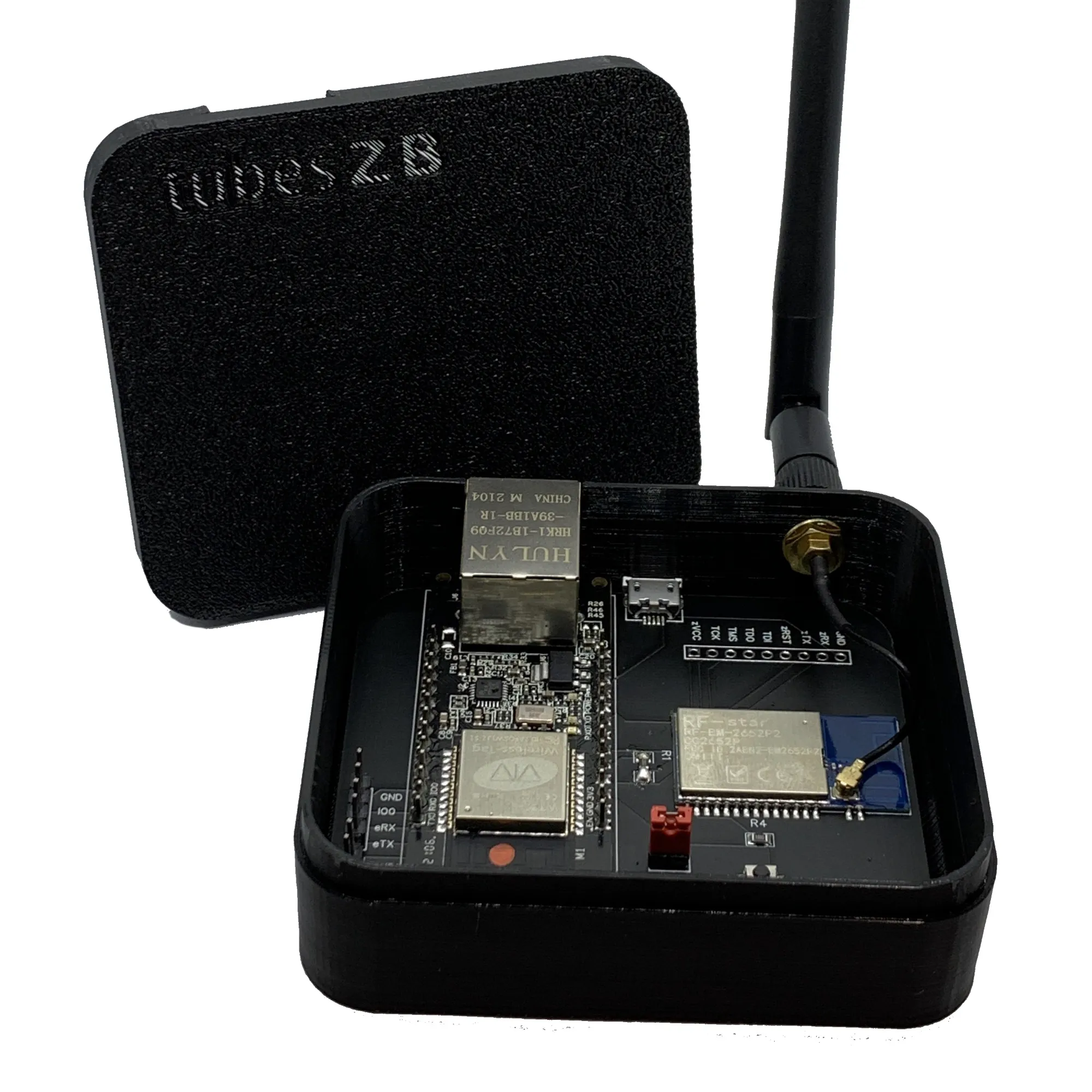 Confirmed working with
If the device is following Zigbee standards it is possible it will work with other gateway solutions, it is just not confirmed as working yet!
Tube's Zigbee Gateways are serial over ethernet zigbee gateways for use with any project that can access a remote serial device.
The gateway is made up of a WT32-ETH01 module which is an ESP32 with ethernet and either a CC2652p Zigbee Module or an EFR32 based Zigbee module.
Ideal for placing your coordinator in a central location. Stable ethernet connection - don't worry about disconnects! Eliminates the need for USB Passthrough when using HA in a VM environment.