Temperature And Humidity Sensor with LCD
Model LYWSD03MMC manufactured by Xiaomi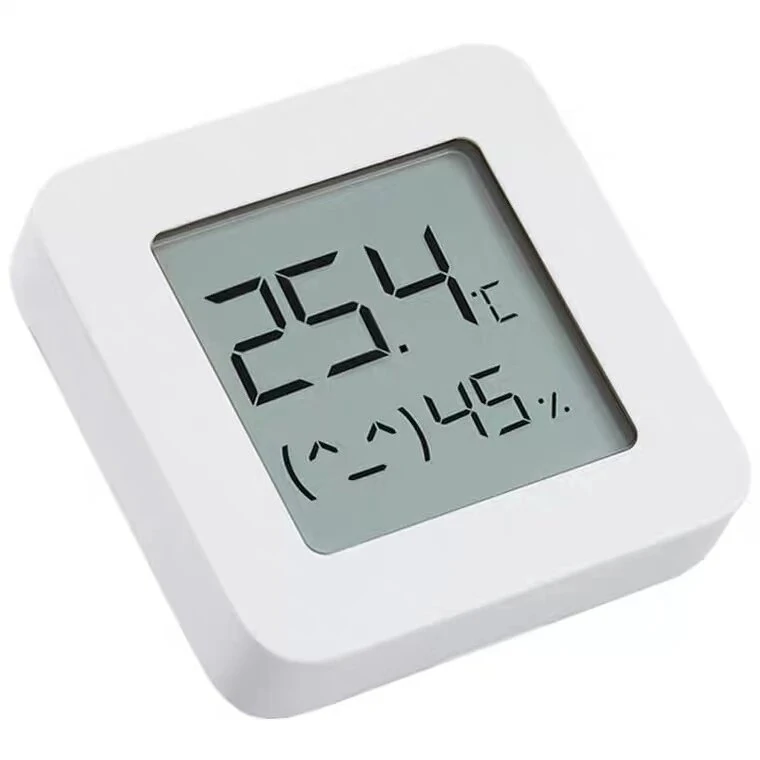 Supports:
humidity
temperature
Confirmed working with
If the device is following Zigbee standards it is possible it will work with other gateway solutions, it is just not confirmed as working yet!
Pairing Instructions
Reinsert the battery and/or short the RESET and GND contacts above the battery for 3 seconds.
How To
This Bluetooth sensor can be converted to a Zigbee one with just a webpage and a device with Bluetooth. Open the web flasher and follow the procedure in video.
Troubleshooting
make sure the Xiaomi sensor is close to the Bluetooth radio
use a full battery, if its lower than 40% flashing could fail and brick the device
if the sensor disconnects mid flash (for me it was around 50%) try installing the BLE 4.5 firmware first then do the Zigbee conversion
Serial Flash
If the OTA fails or you want to revert back to Bluetooth firmware you need to flash it using a serial to USB adapter. Wire the device like this: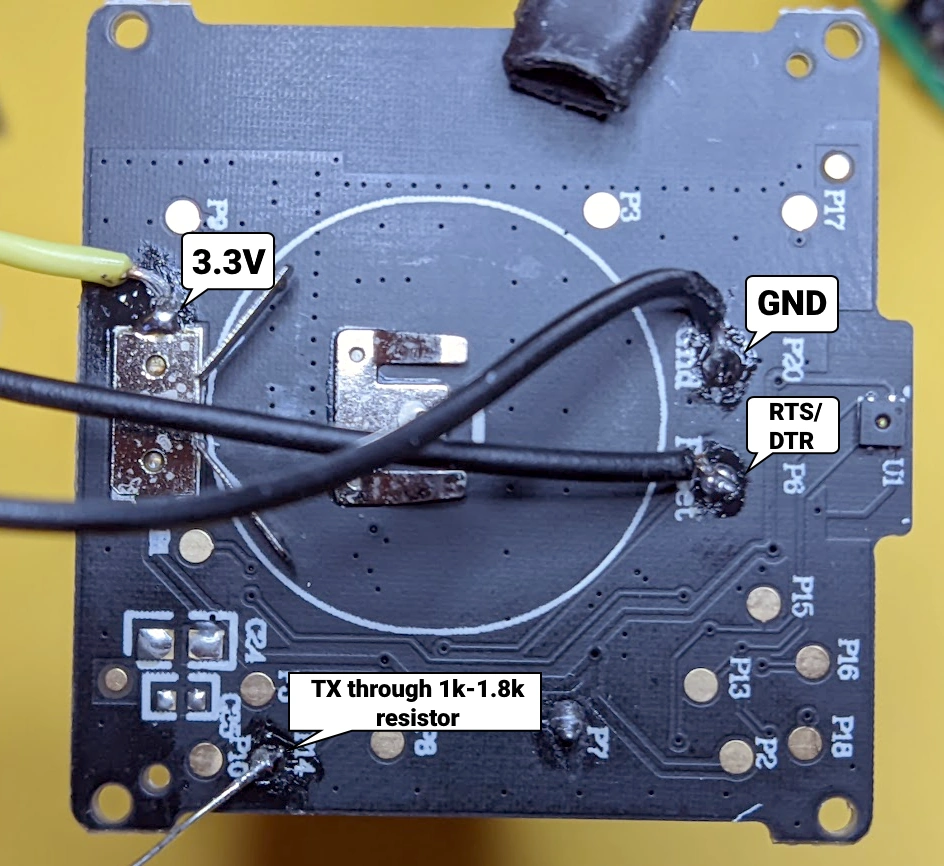 Visit USBCOM Flasher, "Connect" to the port of the serial adapter, "Choose File" (z03mmc.bin for Zigbee or download one of the Bluetooth firmwares)
"Write to Flash" and wait for the process to complete. If you have issues run "Erase All Flash" first.