ConBee Zigbee USB Gateway
Model BN-600090 manufactured by dresden elektronik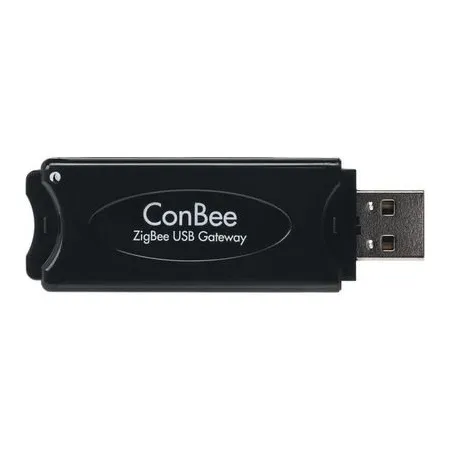 Confirmed working with
If the device is following Zigbee standards it is possible it will work with other gateway solutions, it is just not confirmed as working yet!
ConBee adapter is no longer manufactured and is obsoleted by ConBee II
ConBee Zigbee USB Gateway is the first-generation Zigbee coordinator USB adapter/dongle/stick manufacturered and sold by dresden elektronik.
Zigbee Home Automation 1.2 (ZHA 1.2) compatible coordinator.
Compatible with following Home Automation solutions:
Jeedom via plugin "Deconz"
Domoticz via plugin "deCONZ" or "ZigbeeforDomoticz"
Home Assistant via "deCONZ Component"
openHAB via "deCONZ Binding"
FHEM via "Hue Plugin"
Linux or Windows PC with the free application of CONZ